Are your rugs slipping and sliding around? We have three different kinds of padding that work with all flooring surfaces. We have "Rug Stop," "Duo-Lock," and "Eco-Preserver." Each one works better for different circumstances depending on the rug and the floor surface. Not only does padding keep your rug from sliding, it also protects you from slipping.
We are happy to cut custom padding sizes for rugs you already have and rugs that you purchase from us.  Rachel, pictured below, is cutting a custom piece of the "Eco-Preserver" padding for a customer. This particular kind is most common and adds a little extra cushion underneath the rug.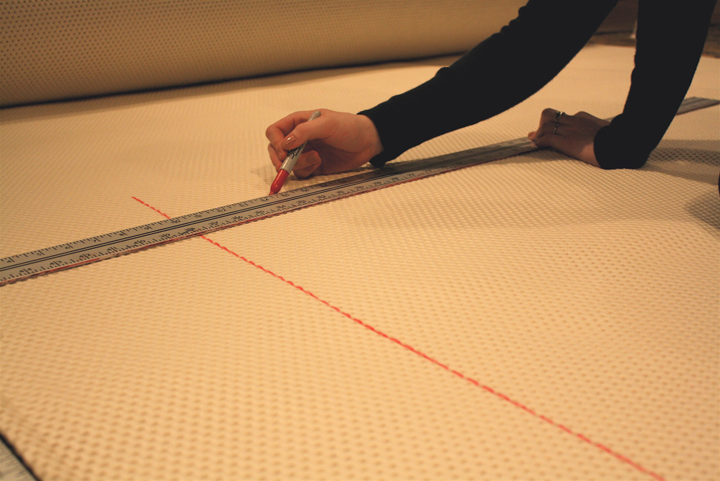 Call or come in to pick out what kind of padding works best for you and your rugs!
541-485-5204
22 West Seventh Avenue