Today is the celebration of Norooz, the Persian New Year, as well as the Spring Equinox, a celebration of renewal and rebirth. No-meaning new, and rooz-meaning day, the honoring of a new day as the days begin to get longer and as spring blossoms into the lush vegetation of summer.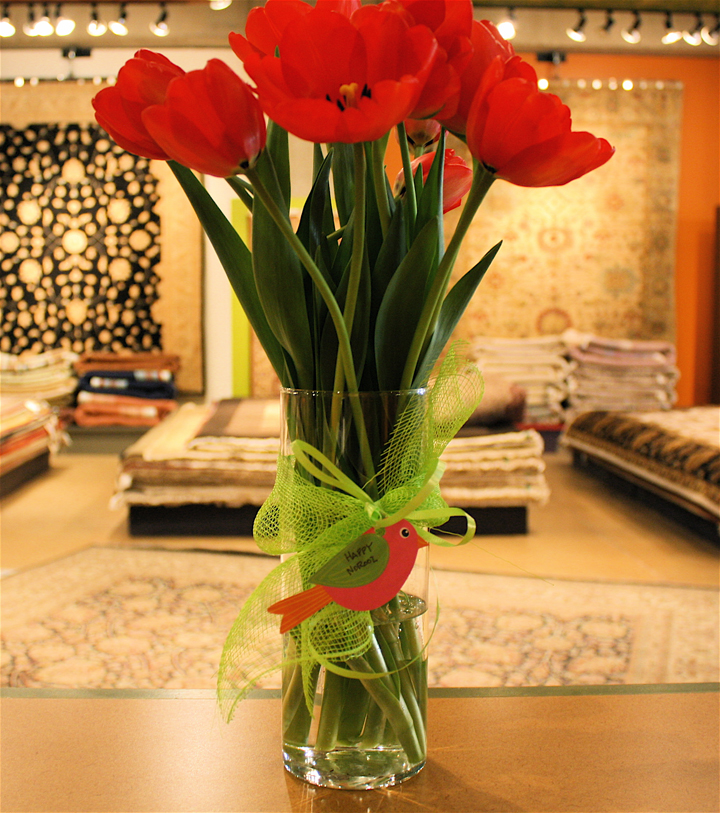 Our current window display includes this beauty, a 4'x6′ traditional Persian rug that is absolutely glowing in the sunlight today with all of those rich colors popping out of the beige background. This rug certainly represents the celebration of the Spring Equinox with all of its wonderful flowers.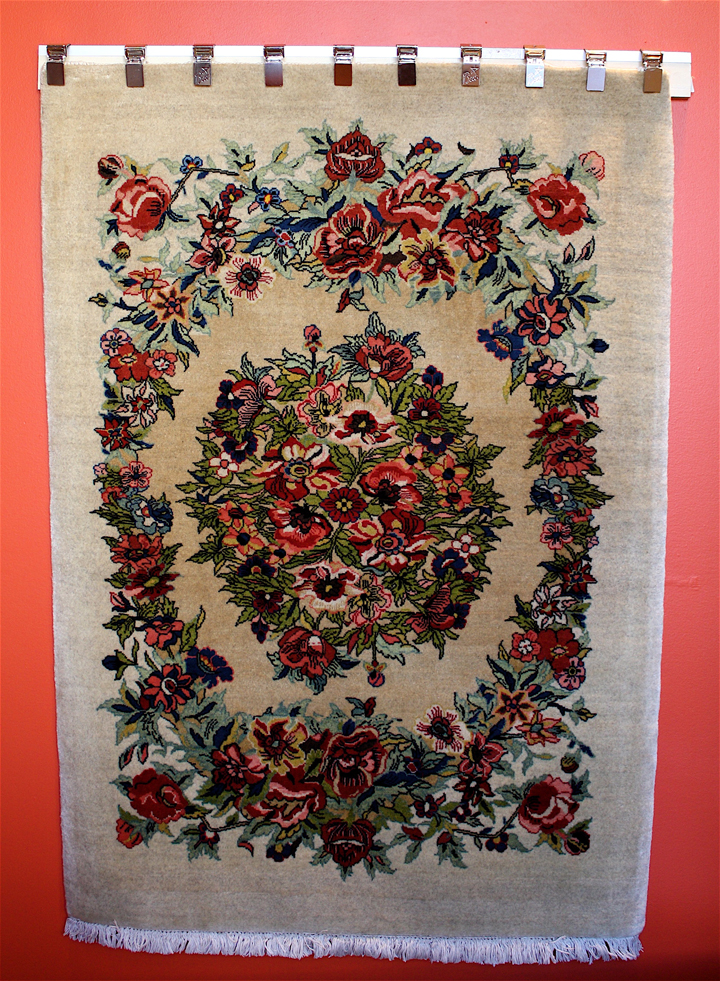 Although we have a variety of Persian rugs, we are not exclusively Persian. We carry Oriental rugs from several different countries but enjoy celebrating and recognizing the cultural identity of each one. Happy Norooz!